Marketing and Investor Relations Manager
The Beaufort County Economic Development Corporation is seeking a Marketing and Investor Relations Manager.
This individual is responsible for creating, maintaining and implementing the BCEDC's Business Retention and Engagement Program. The Marketing and Investor Relations Manager is responsible for communicating BCEDC's activity and results to stakeholders. The Marketing and Investor Relations Manager will demonstrate the ability to work with Beaufort County businesses, municipal departments, and regional partners to resolve complex problems, provide support, and connect them with available resources.
Interested individuals should send a cover letter and resume to jotoole@beaufortscedc.org.
Proud Member of the Southern Carolina Regional Development Alliance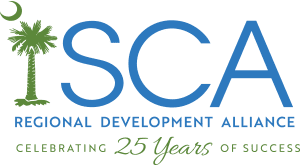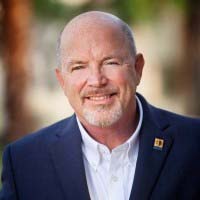 John O'Toole
Executive Director
John A. O'Toole is the Executive Director of the Beaufort County Economic Development Corporation. John is responsible for business, retention, expansion and attraction to Beaufort County which includes Bluffton, Beaufort, Port Royal and Hilton Head Island. In addition to these functions John facilitates public policy discussion in the areas of best practices in land use and workforce development. Prior to joining the BCEDC John worked for Eversource Energy in Connecticut for 18 years. In that function John supported the Eversource's efforts in the community, economic policy, business and community development and served as the company's chief liaison to key state and regional economic development organizations.
John served three terms as the chief elected official of Seymour, Connecticut. In that function John lead revitalization efforts in downtown, aggressive efforts to market and fill the town's industrial park, as well as regional efforts to address brownfields and stimulate economic development. John received his bachelor's degree from Skidmore College, Saratoga Springs, NY, his master's in business administration from the University of New Haven and has been designated a Certified Economic Developer by the International Economic Development Council.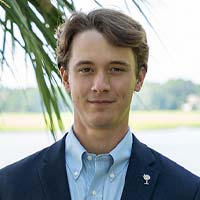 Charlie Stone
Senior Project Manager
Charlie M. Stone is a Senior Project Manager with the Beaufort County Economic Development Corporation. In his role, Charlie works closely with the South Carolina Department of Commerce to manage active economic development projects. Charlie works to match companies with appropriate landing sites, coordinate State incentives and develop product in Beaufort County.
Charlie has been with the Beaufort County Economic Development Corporation for over three years and is currently undergoing the South Carolina Economic Developer's Institute and has completed a professional certification through the University of Oklahoma's Economic Development Institute.
Charlie is a native of South Carolina and a graduate of the University of South Carolina, Beaufort. He is passionate about economic development and the avenue it provides in bettering people's lives. Charlie currently resides in Okatie and enjoys spending time on the water.