Beaufort County Economic Development Corporation won a Gold Award for its Lowcountry Fresh Market & Cafe, a project in the Economic Equity and Inclusion category, as well as the "Best Project in Show" (economic project of the year) from the International Economic Development Council (IEDC). The honor was presented on Wednesday, October 6, 2021 at the IEDC Annual Conference in Nashville, Tennessee.
IEDC's Excellence in Economic Development Awards recognize the world's best economic development programs and partnerships, marketing materials, and the year's most influential leaders. 25 award categories honor organizations and individuals for their efforts in creating positive change in urban, suburban, and rural communities. Awards are judged by a diverse panel of economic and community developers, following a nomination process held earlier this year. IEDC received over 500 submissions from 4 countries.
The Economic Impact of Lowcountry Fresh
The project entails a direct investment of $5.83 million and the creation of 44 new jobs at an average annual wage of $42,696. EMG Consulting and Clemson University partnered to complete an economic impact study on the project. The study showed a projected total impact of 45 jobs and $21.219 million impact in Beaufort County alone and 63 jobs and $27.32 million impact to the State of South Carolina.
The Challenges Faced by Gullah Farmers in South Carolina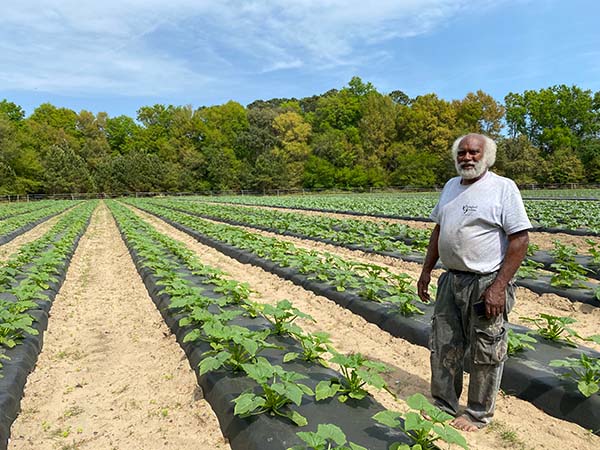 About ten years ago, 17 Gullah farm families on South Carolina's Sea Islands established the Gullah Farmer's Cooperative on St. Helena Island to sell fresh greens to school districts, but contracting with facilities to wash, cut and chop the produce proved too costly and unpredictable to sustain that business. The Coop needed to own a production facility where they could prepare produce to distribute directly to retailers and institutional customers.
Beyond the need for a processing facility, the farmers needed more markets where they could sell their produce at a reasonable margin. Because the current distribution is limited, and margins are low, the Gullah Coop farmers only plant on a fraction of their land today, and the next generation sees little future in farming.
Lowcountry Fresh: Helping Build an Economic Future for Family Farms
This project entailed local Bluffton couple, Andy and Cindy Rolfe, partnering with the Gullah Coop to help them build an economic future for their family farms in a few ways:
First, they are providing advisory support to help finalize the funding process.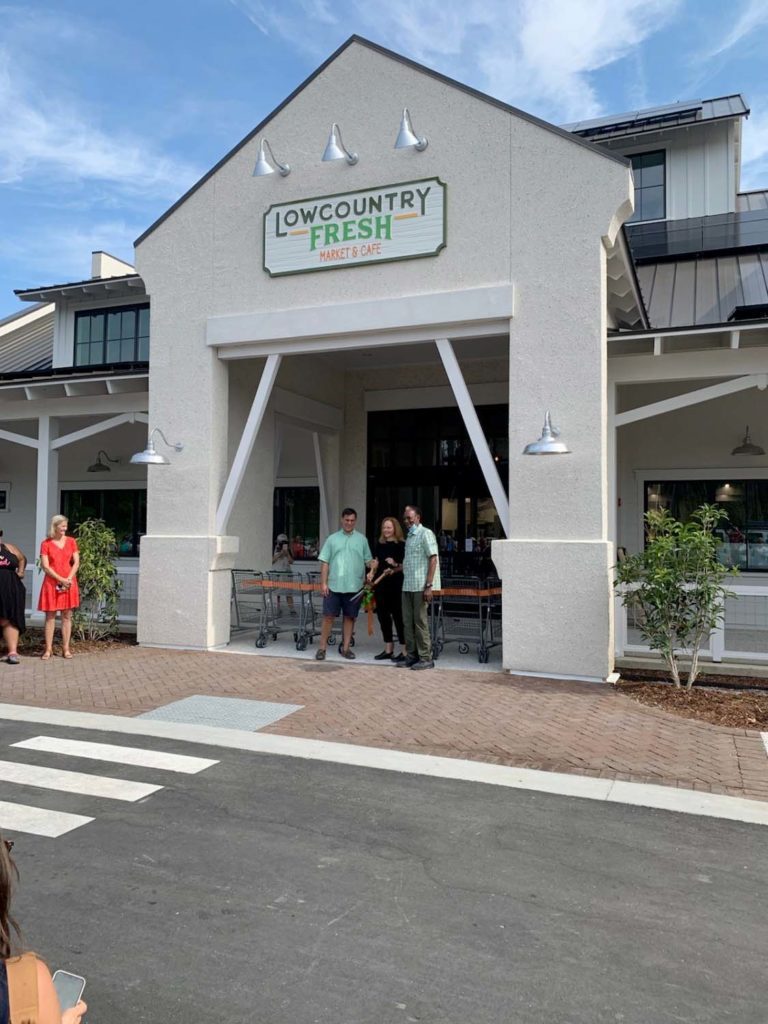 Second, they opened Lowcountry Fresh Market & Cafe, a local food market and café to sell Gullah Coop products in the higher income market of Bluffton. Lowcountry Fresh Market & Café provides a consistent source of demand and offers better margins to the Gullah Farmers' Coop than the institutional or wholesale distribution opportunities they have today. This new demand should require planting on all their tillable acreage, allowing the farmers to better leverage their key asset. The improved financial results should in turn attract the next generation back to family farms and increase the prosperity, stability, and economic future of the Gullah Sea Island farm community.
Third, Lowcountry Fresh has a salaried manager dedicated to working with the Gullah Coop and other local farmers to plan crops, help them to develop post-harvest quality processes and ensure that local produce is featured prominently in the ready-to eat foods and meal kits that will be produced in the market kitchen.
Lowcountry Fresh is an 11,500 square foot Lowcountry-style building in the Washington Square development on Buckwalter Parkway in Bluffton, SC. The $5+ million building includes a commercial kitchen, solar panels and 2,500 square feet of classic Lowcountry porch to showcase seasonal items and provide screened outdoor dining.
---
"While the investment in the market is impressive, what is more important is that the market features the Gullah Farmer's Cooperative's produce. In 2018, the BCEDC heard our concerns that we were land rich and cash poor. They worked with civic-minded investors to develop a solution that gives us an outlet to sell more of our quality produce. Without a place to sell, most of the Gullah farmers would go out of business. Today our farmers are making plans to grow on more of their land."

– Joseph McDomick, President, St. Helena Gullah Farmer's Cooperative
---
"Our community, located in the heart of South Carolina's Lowcountry, values authenticity and opportunity for all. The Lowcountry Fresh Market and Café project underscores the values of the Town of Bluffton and the efforts to drive towards economic inclusion. The efforts of these investors are sustaining a way of life that is very special to the history, future and culture of the Lowcountry. We have also seen more social entrepreneurship projects come forth as a result of Lowcountry Fresh. Our local Bluffton fishermen, shrimpers, crabbers, and oystermen will reap the benefit of this new distribution method for their product. This will allow many residents to make a living, provide for their families, and continue participating in a way of life that is synonymous with the region."

– Mayor Lisa Sulka, Town of Bluffton, SC
---
"We are thankful for the great efforts of the Rolfes to create a brighter future for our family farms. We hope that these efforts will inspire others to pursue social entrepreneurship so that all of the members of our community may experience prosperity."

– Councilman York Glover, Beaufort County, SC
---
"The Beaufort County Economic Development Corporation is proud to have played a role in the Lowcountry Fresh Market and Café project. We are honored by IEDC's gold award designation and hope that the recognition of the Rolfe's will spur similar projects. Seeing lives impacted by our work is truly rewarding and the reason that we call ourselves economic developers."

– Ashley Feaster, Chairwoman of the Beaufort County Economic Development Corporation
---
"We appreciate the recognition by the International Economic Development Council. We never pictured receiving an award for our project when we started this journey with the BCEDC in 2018. It's been a long and rewarding journey to open Lowcountry Fresh Market & Café. Our goal is to provide opportunity to our grower partners and our team members and to connect the Beaufort County community through food and fun. Thank you to everyone that made this project a reality."

– Andy and Cindy Rolfe
---
"The winners of IEDC's Excellence in Economic Development awards represent the best of economic development and exemplify the leadership that our profession strives for every day," said 2021 IEDC Board Chair and Invest Buffalo Niagara, President, and CEO Tom Kucharski. "We're honored to recognize the more than 100 communities whose marketing submissions, projects, and partnerships have improved regional quality of life."
We're incredibly honored to be recognized among the outstanding organizations that received this year's Excellence Awards. This year, more than ever, has presented opportunities to innovate, impact, and progress the cities, neighborhoods, and communities around us. Each of this year's recipients represents the best of the economic development profession and exemplifies the ingenuity for fellow economic developers to aspire to in the years to come.
About the International Economic Development Council
The International Economic Development Council (IEDC) is a non-profit, non-partisan membership organization serving economic developers. With more than 5,000 members, IEDC is the largest organization of its kind. Economic developers promote economic well-being and quality of life for their communities by creating, retaining, and expanding jobs that facilitate growth, enhance wealth and provide a stable tax base. From public to private, rural to urban, and local to international, IEDC's members engage in the full range of economic development experiences. Given the breadth of economic development work, our members are employed in various settings, including local, state, provincial, and federal governments, public-private partnerships, chambers of commerce, universities, and a variety of other institutions. When we succeed, our members create high-quality jobs, develop vibrant communities, and improve the quality of life in their regions. Learn more at iedconline.org.