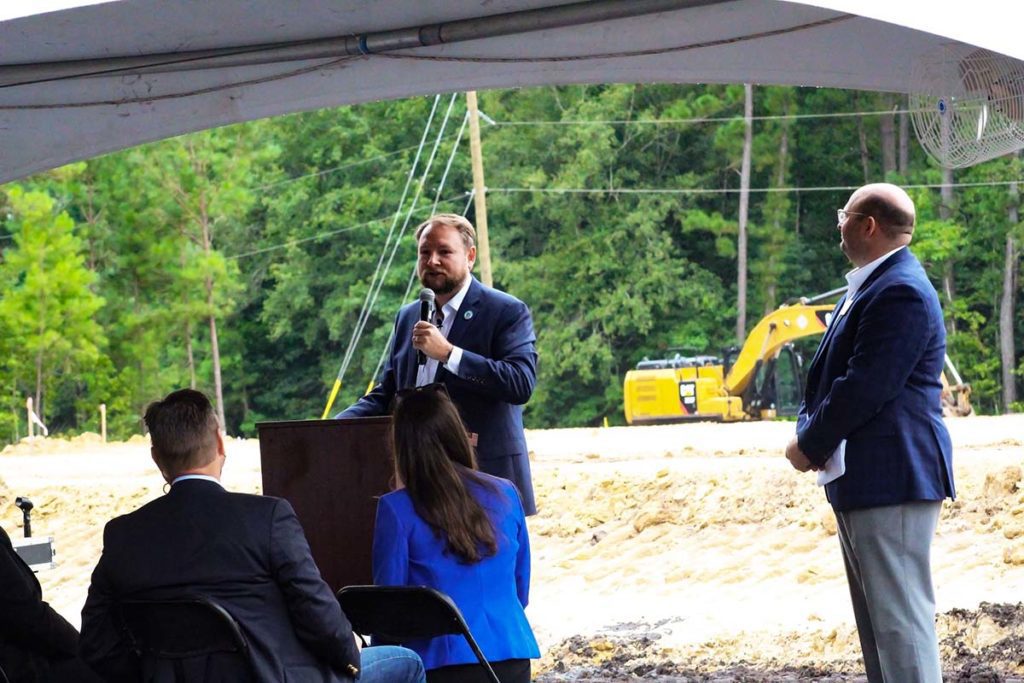 The remarks of Mayor Stephen Murray rang over an audience gathered at the Beaufort Commerce Park to witness a landmark day for the City of Beaufort:
"I feel like it's Christmas morning in the City of Beaufort. This has been a long time coming. Today is almost ten years in the making. My predecessor, Billy Keyserling, purchased the Beaufort Commerce Park out of foreclosure and took a number of political arrows for doing so. Fast forward five to six years and we've kept our head down and we've kept our focus on improving this park to create opportunity. We have a 10,000 square foot project going in across the street, Materials Research Group. We have this amazing 64,000 square foot building going up and we have a number of other projects in the hopper."
Big Changes Happening at Beaufort Commerce Park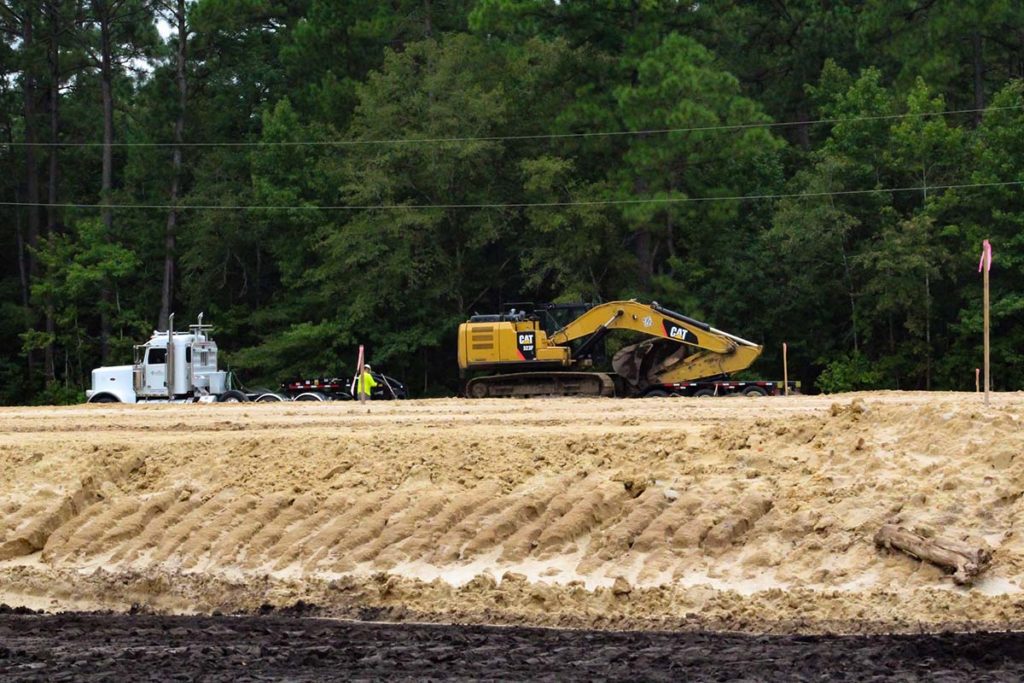 The City of Beaufort's Commerce Park has begun to look a lot different in recent months. For years the park sat vacant. A lot of trees…and a less-than-stellar entrance road. What seemingly occurred overnight were three development projects, initiating a transition in perception. But the framework for success was in place long before these projects broke ground and was spearheaded by trailblazing leadership throughout the City. Individuals such as past Mayor Billy Keyserling, current Mayor Stephen Murray, and City Manager Bill Prokop set the tone for these projects to occur today.
This tone in leadership and the collaboration by willing partner organizations is building something unique and special at the Beaufort Commerce Park.
An investment and vote of confidence from Magnus Development Partners was spurred by the efforts of many. To name a few:
The City of Beaufort's Council
The City of Beaufort's leadership
The City of Beaufort's proactive planning department
Dominion Energy's contribution in Utility Tax Credits
South Carolina Department of Commerce's contribution through State grants.
Avison Young's dogged marketing efforts
Alliance Engineering and GEL Engineering's efforts and work at the park
The County for their part in the road repaving
The Southern Carolina Alliance for their partnership and their marketing efforts.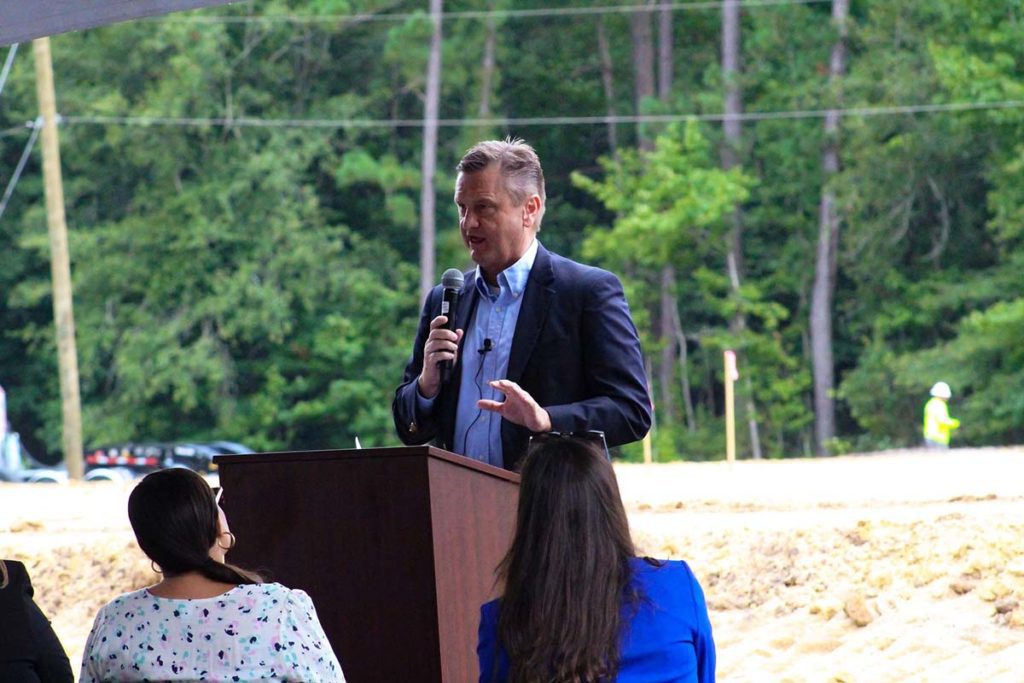 These are just a few of the organizations that played a role in the success being experienced at the Beaufort Commerce Park today. As Magnus Development Partners breaks ground on their 64,000 square foot speculative building, it's hard not to think of the old Greek proverb: A society grows great when old men plant trees whose shade they know they shall never sit in. Or as Senator Tom Davis put it – "What we have here is the physical manifestation of the potential that Beaufort County has had for years."
The Magnus Speculative building has an expected completion date of February 2022 and has already garnered interest from several manufacturing companies considering a move to Beaufort County, SC. The building will be a class-A tilt up concrete industrial building with 28′ clear ceiling height, 6" floors, and 3-phase power.
Materials Research Group Coming to Beaufort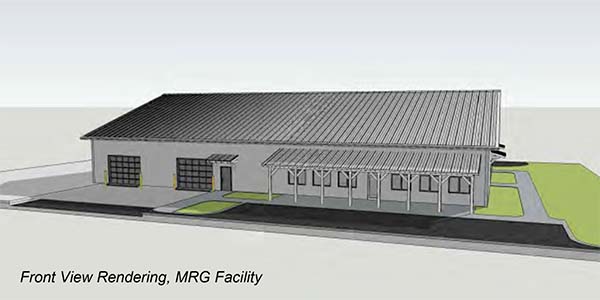 A short drive down Schein Loop Road, on Lot 15 of the Beaufort Commerce Park, another investment is being made at the park. Materials Research Group, a New Jersey based manufacturer of glass components for the automotive industry is making their move to Beaufort.
"We are excited about our growth and our move into Beaufort. The support from the local area and the state has been excellent. We look forward to getting our operation up and running and becoming part of the Beaufort community" stated Walt Reed, owner of MRG. The company is investing over $3 million in the project and plans to create 27 new jobs once their facility is constructed. The project is being designed by Beaufort Design Build and is to be constructed by K-Con Incorporated.
25,000 Square Foot Building Pad Under Development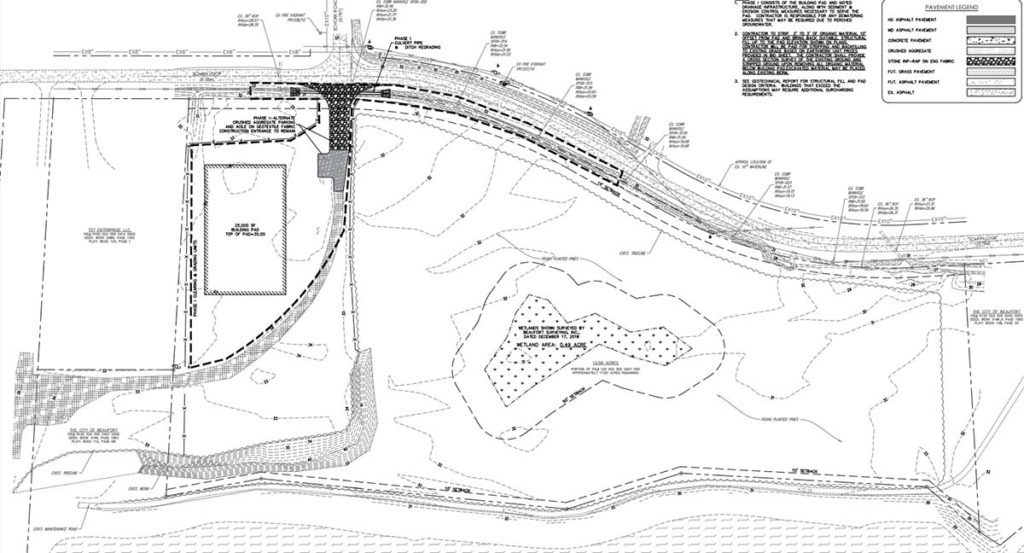 Lastly, the Beaufort County Economic Development Corporation is constructing a 25,000 square foot building pad at Lot 13 of the Beaufort Commerce Park. This project is being completed in partnership with SC Department of Commerce. The building pad is being designed by Andrews Engineering and constructed by JR Wilson construction. This pad will be marketed to end-user companies looking to construct their own facility in Beaufort County.